Information, insight, and commentary on animal welfare, discrimination, and bringing dogs and people together.
Using a meaningless term makes about as much sense as calling a dog a unicorn.
That Viral Study on Breed "Personality" Doesn't Mean What You Think It Does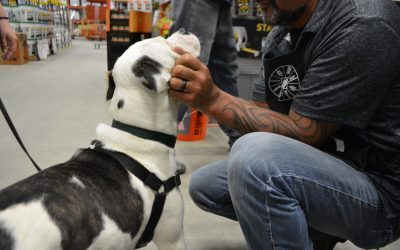 You can't advocate for dogs and dehumanize people at the same time.
Author and animal advocate Arin Greenwood joins us on our podcast as we talk through what's really behind the negativity surrounding free adoptions.
Breed discrimination is serious and we're working to end it12 December, 2018In Sioux City, Iowa, officials can take your dog regardless of how well behaved they are. In Sioux City, someone can decide your dog is a "pit bull" and take it from you...
Community focused ideas to help shelter pets find homes for the holidays 27 November, 2018 It's that time of year again! TIme for Jingle Paw Rock! Never heard of Jingle Paw Rock? We haven't either. Literally just made it up. We make up a lot of...
Petfinder Listings Show Absurdity of Visual Breed Identification 15 NOVEMBER, 2018 This post was originally written in 2013. It has been updated with additional commentary. We were elated last year when Petfinder added "mixed breed" as a primary identifier option for...
We talk with author Ken Foster about how the powerful connection between dogs and people transcends socio-economic and cultural boundaries in New York City.
assumptions based on appearance disregard the genetic complexity of dogs and all other influences that make up the individual dog.
Get Involved with Our Work
Become a Corporate Partner and Sponsor a Program or Event
P.O. Box 624
Bangall, NY 12506
845.868.7559
info@animalfarmfoundation.org