The K9 detection dog teams trained by our grantee Sector K9* work within communities to end the drug crisis and keep schools and children safe by detecting guns or drugs.
The dogs often help bridge any gaps that exist between police officers and individuals in their communities, especially with younger generations.  The program offers a positive solution to some of our country's toughest problems.
Meet the K9 Teams Currently on Duty
Sector K9 works with animal shelters to select dogs who have the focus and willingness to be a K9. We sponsor the training and care while they and their police officer partners are trained in Texas. This grant saves thousands of taxpayer dollars.
Support Our Detection Dog Grant
Click donate to proceed to payment. All donations are tax-deductible
Map of Shelter "Pit Bull" Detection Dogs in the U.S.
*Sector K9 has been the recipient of our detection dog grant since 2018. Dogs trained prior to that were trained by a different organization.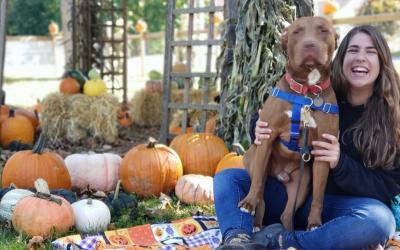 This year has been difficult for everyone and insurmountable to others. As an organization, we have long since understood that companion animal welfare without human welfare means nothing. So, as a response to the impact of the pandemic, we've augmented and expanded...
Don't be So Quick to Celebratethe "Win" in Denver12November 2020If you read only the headlines about Denver on November 4, you might think that the city's dog owners were finally victorious. If you just clicked and shared the revised language, you missed some...
We looked at a recently list of pet-friendly cities and were shocked at what we found.
P.O. Box 624
Bangall, NY 12506
845.868.7559
info@animalfarmfoundation.org
Animal Farm Foundation is a 501c3 nonprofit. All donations are tax-deductible.