The first story you tell about a shelter dog has the power to change their life. Focus on the positives and facts of who the dog is.
Adopters are individuals, just like dogs. Make them feel comfortable, not challenged, during the adoption process.
Caitlin Quinn of HeARTs Speak tells you how to capture a dog's best angles without a lot of effort – but with maximum marketing impact.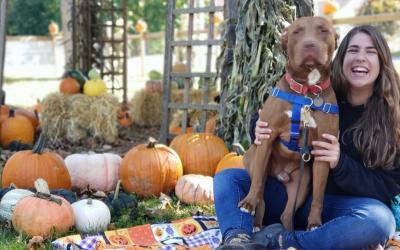 This year has been difficult for everyone and insurmountable to others. As an organization, we have long since understood that companion animal welfare without human welfare means nothing. So, as a response to the impact of the pandemic, we've augmented and expanded...
Don't be So Quick to Celebratethe "Win" in Denver12November 2020If you read only the headlines about Denver on November 4, you might think that the city's dog owners were finally victorious. If you just clicked and shared the revised language, you missed some...
We looked at a recently list of pet-friendly cities and were shocked at what we found.
P.O. Box 624
Bangall, NY 12506
845.868.7559
info@animalfarmfoundation.org
Animal Farm Foundation is a 501c3 nonprofit. All donations are tax-deductible.